Antony claims that he won't change after showboating move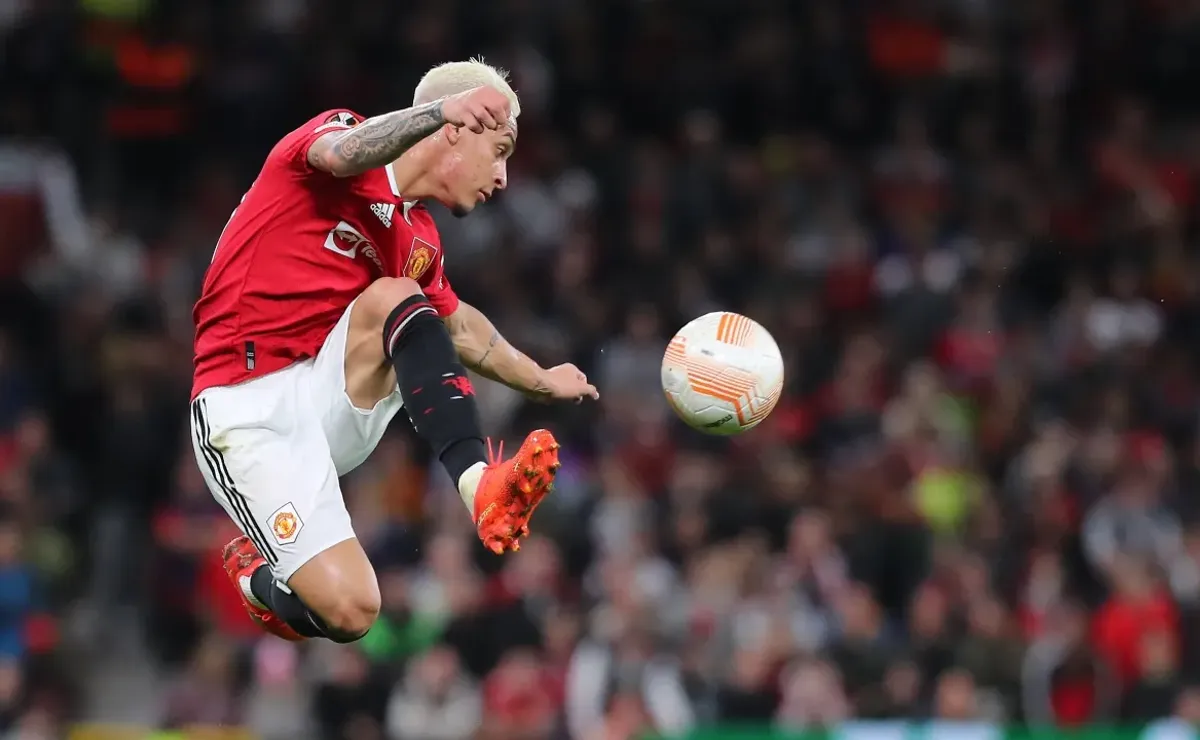 Manchester United winger Antony received criticism after a showboating incident during a Europa League match Thursday night. With the scoreline 0-0 in the first half, the Brazilian spun around 720 degrees with the ball. He then proceeded to pass the ball out of play on an errant feed forward. There were no opposing defenders particularly […]
Manchester United winger Antony received criticism after a showboating incident during a Europa League match Thursday night. With the scoreline 0-0 in the first half, the Brazilian spun around 720 degrees with the ball. He then proceeded to pass the ball out of play on an errant feed forward.
There were no opposing defenders particularly close to the player.
The Red Devils went on to win the match against FC Sheriff, but news focused on Antony's antics. He failed to make any more of an impression on the game. Manchester United manager Erik ten Hag substituted the winger at halftime, just eight minutes after the display.
Following the game, ten Hag condemned the showboating by Antony. "I don't have a problem with tricks as long as it's functional," said ten Hag.
"When there is a trick like that, it's nice as long as it's functional. If you're not losing the ball, then it's OK – but if it's a trick because of a trick, then I will correct him."
Ten Hag also claimed that Antony's substitution was planned. Nevertheless, timing of the change was certainly interesting. The coach also looked less than pleased with the incident on the sidelines.
Antony defends his showboating skill move
Despite the strong words by his coach, Antony took to social media on Friday to defend the spin. "We're known for our art and I won't stop doing what brought me to where I am," proclaimed the player on his official Instagram story.
The 22-year-old winger only just made the move to Old Trafford two months ago. United shelled out over $100 million, making Antony the marquee signing of summer. So far, the Brazilian scored three goals in 11 total matches. The player and coach previously worked together at Ajax as well.
Ten Hag has shown that he isn't afraid to show his player's who is boss. The Dutchman previously suspended superstar Cristiano Ronaldo one match for refusing to enter a game as a second-half substitution and subsequently departing the stadium.
Antony and Manchester United next face West Ham at home on Sunday.
PHOTO: IMAGO / News Images