Haaland injury update from Guardiola after City win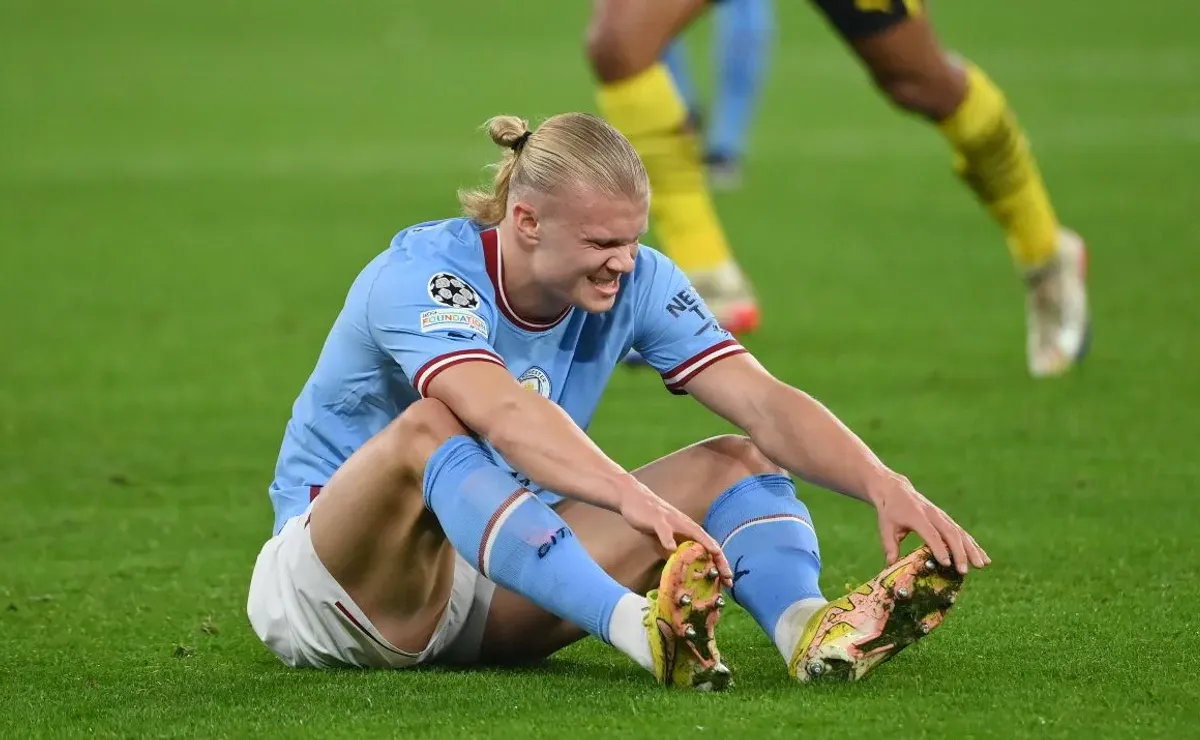 Manchester City beat Leicester City 1-0 on Saturday to move top of the table. The lone goal in the game came from a brilliant free kick by star midfielder Kevin De Bruyne. Despite the victory, the league leaders did not exactly look very comfortable throughout the match. Saturday was the first Premier League match of […]
Manchester City beat Leicester City 1-0 on Saturday to move top of the table. The lone goal in the game came from a brilliant free kick by star midfielder Kevin De Bruyne. Despite the victory, the league leaders did not exactly look very comfortable throughout the match.
Saturday was the first Premier League match of the current campaign that superstar striker Erling Haaland has missed for his new club. The Norway international missed the match in Leicester due to a bruised ligament in his foot. Haaland suffered the injury during his homecoming to Borussia Dortmund during a Champions League matchup midweek. He had to be substituted at halftime to avoid any further damage.
Status of Haaland injury
Following Manchester City's most recent win, manager Pep Guardiola claimed that Haaland could be given further time to rest.
"I'm pretty sure [he will] not [play] against Sevilla first because we are already qualified," said Guardiola. "Against Fulham, we will see. We have six or seven days until then so we will see."
The draw against Dortmund on Tuesday ensured that City will finish the Champions League group stage in first place. Although they could still finish level on points with the Bundesliga side, City hold the tiebreaker against Dortmund.
City's next Premier League fixture is against Fulham on Saturday, November 5th. Another full week to allow Haaland to heal could be extremely helpful in the club's title push. Guardiola will certainly not want to risk any further damage to his superstar.
Haaland has been a smash hit since arriving from Dortmund this summer. He has already managed 17 goals in just 11 Premier League matches. This does not include the other five goals he's scored during Champions League play. As the current 38-game Premier League goalscoring record is currently held by Mohamed Salah with 32, Haaland is already more than halfway there.
Photo credit: IMAGO / Team 2