Ligue 1 is back! World Cup echoes as Mbappé fires again! OM hit TFC for six and is Messi now the …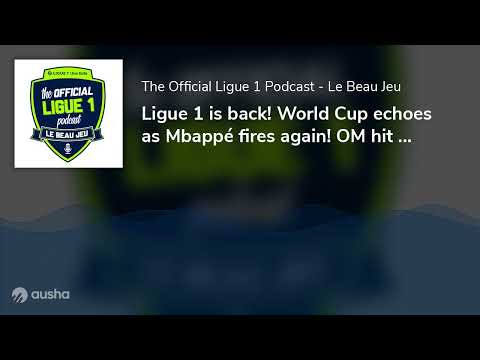 Join special guest host Jonathan Johnson (@Jon_LeGossip) and panellists Andy Scott (@andpscott) and Luke Entwistle (@LukeEntwistle) as they mark the end of the World Cup break and the return of Ligue 1 Uber Eats!
A thrilling Round 16 saw more heroics from PSG's Kylian Mbappé – and a red card for Neymar – while OM hit Toulouse for six.
The team discuss the burning issue of of televised comedy in France – The Burger Quiz is one to watch allegedly – while also finding time to discuss Monaco's new 17-yo match-winner Elyes Ben Seghir, run the rule over Lyon under Laurent Blanc and look to settle the debate on whether Lionel Messi – now armed with a World Cup trophy – is the GOAT. 
Of course there's also our high-stakes quiz segment Déjà Who, with prize-winners and some brand-new brain-pain from quizmaster @Ronaldingo14.
Questions, comments and quiz entries to Ligue1Podcast@gmail.com.
Twitter: @Ligue1World, Ligue1_ENG
Website: Ligue1.com 
Like/follow/subscribe/recommend us to a mate!